Established in 1843, the Tivoli Gardens remain one of Denmark's world-famous landmarks.
At Christmas time, the Gardens are lit with thousands of lights, the stalls and shops offer Christmas sweets and drinks, and the rides are open for everyone to try.
One of the classic rides in Tivoli is the Dragon Boats. The boats offer a coxy boat trip the Tivoli Lake and are a Tivoli classic.
What you probably do not know though, is that our very 'own' Jacob Ellehammer invented the first Tivoli boats.
In his garden in Gentofte, north of Copenhagen, Ellehammer had built a test pool where he tested the boats before handing them over to Tivoli.
The Ellehammer Tivoli boats ran on pressurized air and sailed in Tivoli from 1935 to 1970.
Read more about Ellehammer and see the historic timeline here.
---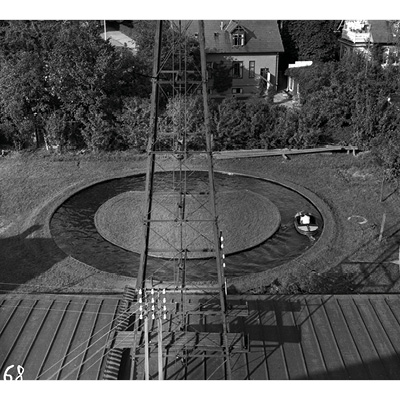 Test facilities in the back garden
Ellehammer himself in the white coat testing the boat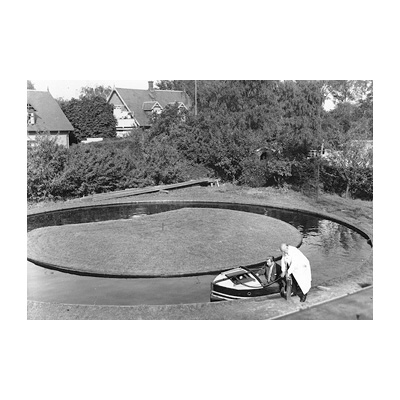 A test run in the back garden