Original Spare Parts from IRON Pump
IRON Pump Aftersales unit
With original spare parts you will get the advantage of a healthy economy. In the Spare Parts After Sales unit, we put a huge effort into providing the best service for our customers. All spare parts for Marine and Power Plants fully meet the quality of the parts originally installed in the pumps. Some, have might even been improved.
All spare parts are subject to rigorous quality control before they leave our production. Our stock contains spare parts for the full range of pumps used in the Marine & Power Plant application.
In our daily work, we handle enquiries, process orders and answer all additional questions you may have.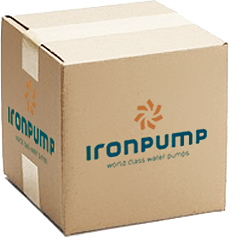 In order to ensure you a fast and easy requisition and ordering of spare parts, we ask you to inform us:
Vessel name & IMO number
Clearly stating plate edition and item number.
Pump type and serial numbers.
Our PrimeTime are from 07.00 AM to 4.00 PM. (GMT+01:00)
As part of our service, we suggest spare parts packages and the recommended additional spare parts.