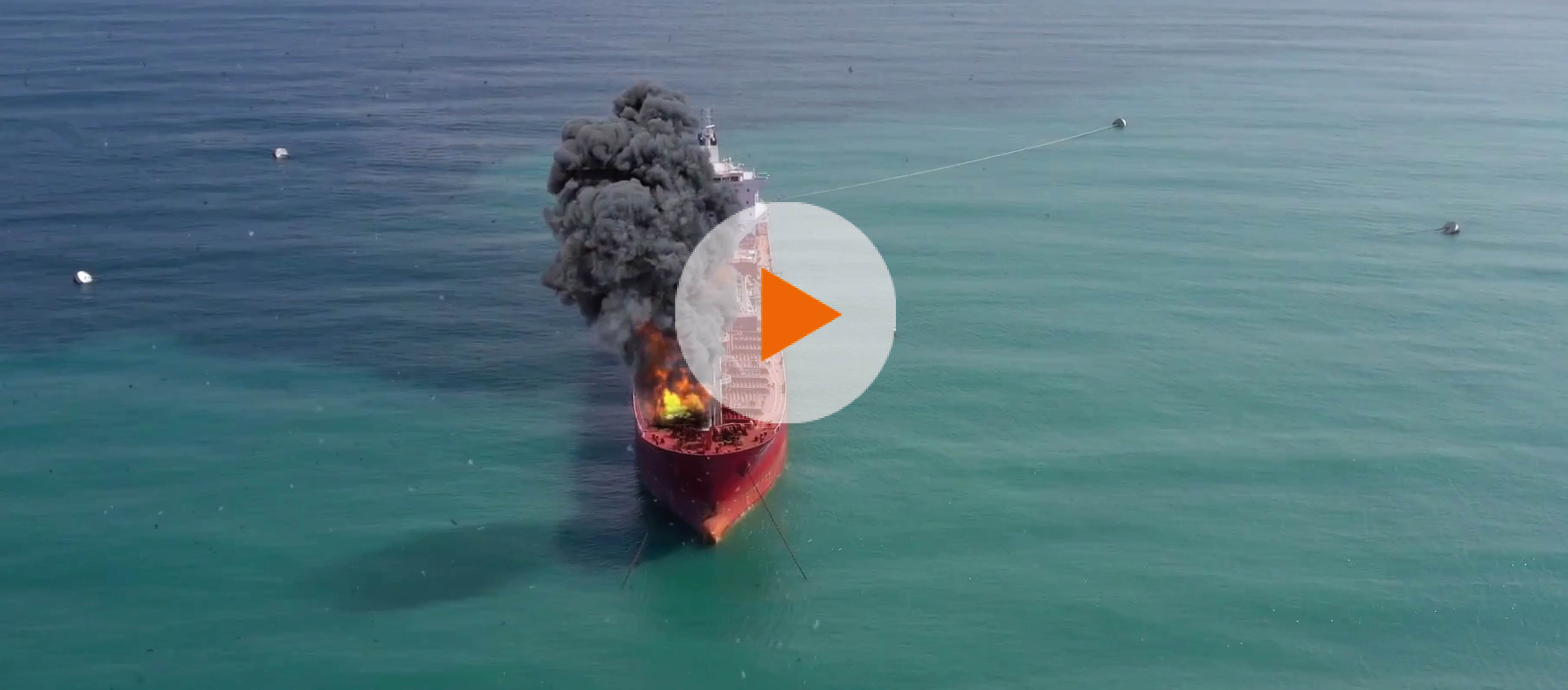 Meeting market demands for increased safety
Fire fighting pumps for deck fire monitoring systems.
Container fires continue to be a significant risk for all containership operators. Vessel size increase, container stacks continue to grow, and container deck firefighting becomes even more demanding.
A series of recent container ship fires has underlined the need for new and optimized systems. A fire spreading across several containers requires special firefighting equip- ment and without the appropriate solution, a container fire may easily turn into a disaster with damage caused to both people, cargo, and the vessel itself. It may even develop into an environmental disaster.
Increasing safety onboard has opened a new market for firefighting solutions as an industry standard on containerships. Monitoring the trends in the market has led to close cooperation with renowned com- panies and technical specifications, supplied by market leading operators, have al- lowed a speedy and intensified development of a new design and pump program that covers the operation of such systems.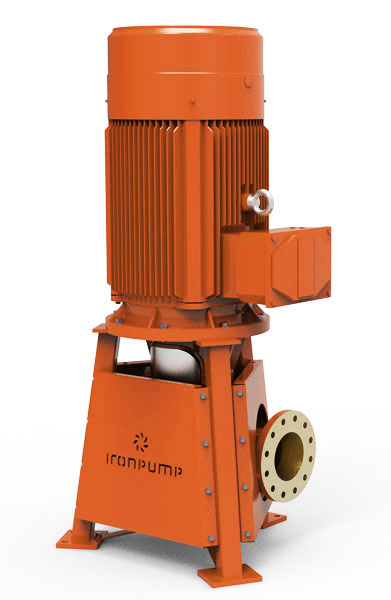 Together with leading suppliers, IRON has delivered vertical inline centrifugal pumps with higher RPMs, resulting not only in competitive pricing, but also in easy mainten- ance and furthermore, enhancing security onboard.
Helped along by DNVGL enforcing such system requirement on their new building side, ship owners increasingly set requirements to comply, and IRON has launched an older pump unit tailored to fit the specific needs.
From detail specifications and close cooperation within Sales and R&D departments, IRON is now ready with a full palette of solutions for ensuring safety onboard.


Our Ellehammer fire fighting systems are offered for offshore applications and are installed on FSOs, FPSOs, LNGs, FLNGs and platforms.
The pump specifications range from 30–3000 m3/h at a pressure on up to 150 mWC and are designed according to the needs and surroundings of the port, in which it will be installed, or of the vessel in question and is customized to meet the needs of required specifications.
The fire pumps are fitted with two pumps: a main pump and a feeding pump. The main pump is driven by a diesel engine or an electrical motor and the feeding pump is hydraulic driven. Both solutions can be installed in containers if required.
The pumps supplied for offshore installation comply with NFPA20 and class regulations.

See our full range of fire water pumps here and our water pumps here.