IRON Pump zooms in on product optimization, energy efficiency and CO2 footprint.
With emphasis on product optimization and use of energy, IRON Pump focuses on internal environmental goals and on how collaboration can ensure that the customers reach theirs.
As early as 1997, before the environment and climate became Talk-of-the-Town in the marine industry, IRON Pump submitted the first 'Green Accounts'. Since then, we have obtained the ISO14001 certification and environment, and sustainability are a highly prioritized.
"Our pumps are sustainable in themselves. They are built to last for many years and are not a 'use-and-dispose-of' product. We see pump installations still in operation after 15-20-30 years and we are always working to get better; optimizing pump design and efficiency, consuming less and recycling more in our production," says CEO, Anders Frimodt-Møller.
EU and IMO have been pushing for rules in the maritime area in recent years, and this is a development that IRON Pump supports.

"For our customers, energy consumption on board has not been an issue for many years, energy was simply in abundance. The reality is different now and the value of our energy optimized pumps is finally recognised. We want to ensure that our pumps are run optimally. Even the most energy-friendly pump can become the opposite if not operated properly, a bit like if you were constantly driving your car in first gear. Therefore we, to a large extent see ourselves as more than a pump supplier, really more like partners to our customers, when they have to choose the best pump for the job".

"The pump in the use phase is just one side of sustainability but we also look at the entire value chain around a pump. A newly prepared LCA on one of our pumps helps us zoom in on the overall CO2 footprint of a pump" says Anders Frimodt-Møller and concludes "Such an exercise provides a good opportunity to rethink the business from A-Z; how we can improve on environmental goals and thus help our customers achieve their goals".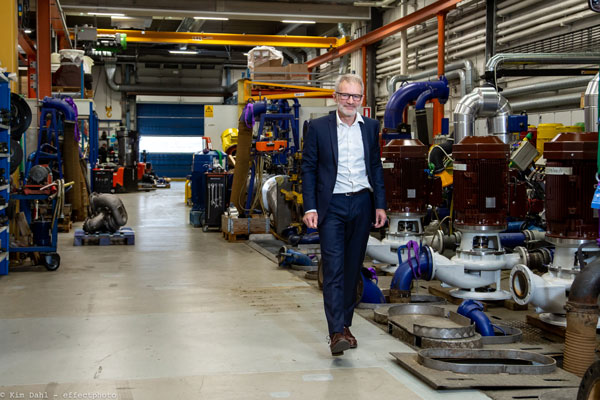 Read more about Our Commitments here