IRON Pump A/S - Part of Something Bigger
In our everyday endeavors we strive to optimize and make an impact that lasts.
Our day-to-day Climate Action is our defined Environmental Policy. According to our business goals and managerial positions we aspire to develop and manufacture products with consideration to environmental conditions. We continuously improve production and organizational factors, which impact the internal and external environment by:
Applying environmentally friendly processes
Optimizing the use of resources
Reducing the emissions from the company's processes
We safeguard the environment and only use material and parts in our production of pumps, which do not contain harmful materials and substances, and which meet the requirements according to resolution A962 (23). We satisfy and comply with current requirements according to REACH Directive.
Environmental accounts
Since fiscal year 1997/1998, IRON Pump A/S has prepared and delivered green accounts. A green account is a report, which in facts render visible the yearly consumption of raw materials and energy, and emissions and the waste that derive from production and the company's daily operations. The green account is an excellent work tool, which quickly provides an overview of the materials and the energy applied in manufacturing and assembling pumps, and contemporarily shows, which steps have been followed and/or initiated to become even better. The rules for reporting of the green accounts have been changed in October 2015, In the future only PRTR data must be reported. PRTR data are already included as a part of the green accounts.
IRON Pump A/S will continue to prepare the green accounts.
Action
Our experienced R&D team continuously work on solutions that optimize our products, which our ECO pump series is a clear example of: A smaller pump with the same or more powerful performance. A smaller pump means less use of material and hence, fewer resources. Find our ECO pumps here . In our sales team, our engineers work closely with our customers in developing solutions that comply with emission regulations, ballast water treatment demands etc. at sea.
This website is CO2 neutral and so is our printed marketing material, business cards etc. as we support forrest protection and wind energy projects around the globe.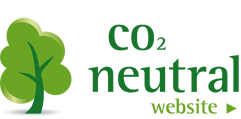 We feel strongly about our chosen charities. Every year, we support The Danish Cancer Society, The Danish red Cross Youth, The Danish Hospital Clowns and The Danish Muscular Dystrophy Society. Locally, we support handicap minority publications. Of all relevant and good charities, these are chosen for the specific significance it has to all of us here at IRON and to our local society.
We do our best to ensure that our suppliers comply with and fulfil all requirements under the UN Convention on the Rights of the Child and the Dodd-Frank Act Section 1502 (Mineral Conflict).
We do not accept the exploitation of children, discrimination, or other forms of exploitation of humanity and we will NOT cooperate with companies who buy minerals from illegal mining operations, who cooperate with countries with long-standing conflicts, or with countries that exploit children labour or commit other serious violations of human rights.
Our Anti-Corruption Policy apply to all IRON Pump's contracting parties and is stated here.
Our certifications
Since 2000, we have an environmental certification. Our present certificate is in accordance to DS/EN ISO 14001:2015 and is valid unil 2021.
At IRON Pump A/S we demand that our pumps are durable, functional, efficient and reliable. READ our Quality Policy here.