By using unoriginal parts, you do not only risk break down at sea; you jeopardize your valuable cargo.
Third party pump overhauls may leave your pump extra vulnerable.
Risks include incorrect shaft/sleeve material as well as impeller and case wear rings of an undefined type of bronze.
A possible consequence is incorrect balance in the replacement impeller performance; tests show impeller imbalance in the unoriginal part of up to 19 grammes on the top part and up to 3 grammes on the bottom part. Max imbalance should never exceed 5 grammes.
Pump installations with unoriginal parts often vibrate heavily when in operation. 30-40 MM/S is not unusual and this, undoubtedly, has negative influence on the shaft parallel alignment and life time of the motor bearings.
Poor coating jobs on impellers result in peeling paint, which also may influence vibration level, performance, peel in heat exchanges, filters and similar system components.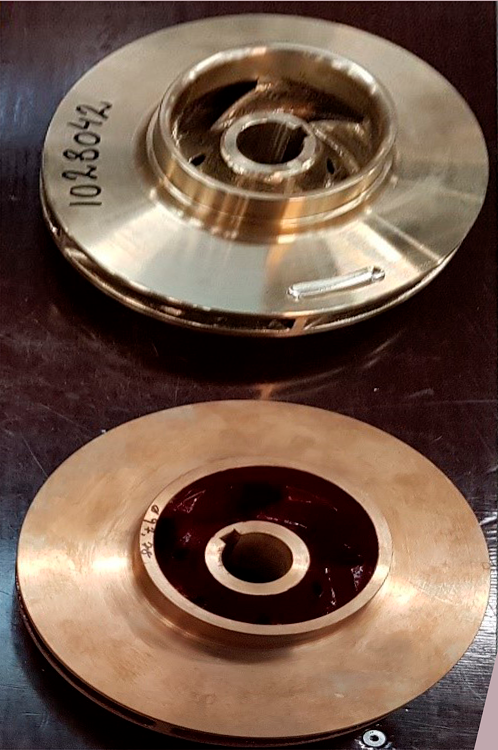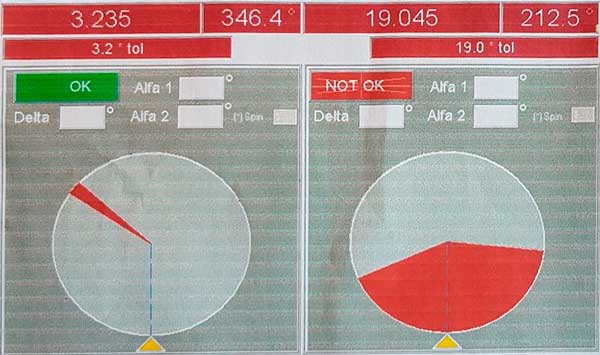 Often, unoriginal impellers are manufactured in an alternative material, e.g. RG5, compared to the high quality IRON AluBrz. Using unoriginal parts may result parts that do not comply with IRON tolerances. This makes it impossible to mix and match the unoriginal parts with IRON genuine parts.
Pump tolerances of a new shaft, sleeves, bearing bush or impeller slot are often not stated in the overhaul report. This makes it impossible fort the pump manufacturer to assist afterwards, when the unoriginal parts are causing issues. Once a pump is re-sleeved, future spares must be custom made to fit.
Genuine parts always fit and a pump overhaul should always be carried out with genuine parts only.
Only IRON genuine parts, guarantee top performance and the best life-time cost in the market.