It happens that some of our old pumps are returned to us and in some cases, we take them in as renovation projects.

Here, our pump-passionate colleagues meet after workhours for 'pump-fun', dirty hands and a laugh.
In 1945, this IRON pump model LS, was installed into new building No. 113 from Nakskov Yard(DK) and in December 2018, it was returned to IRON as a renovation project.
Throughout 2019, it underwent sandblasting and painting. The drain valve on the air vessel was cleaned and mounted on the pump with a new gasket. The safety valve has now been dis-assembled, cleaned, re-assembled and fitted back on the pump with a new gasket. It is now fully operational with the old spring. Most recently, the suction and discharge valves were overhauled, polished and the springs were replaced. We have dismantled the pistons and prepared them for installation.
The next step is to produce a new piston ring of seal robe and to install the pistons. We will proceed by overhauling the main bearing shells and crankshaft and the renovation project continues into 2020.
In below gallery we show the pump and some of the progress made by Service Manager Per Gudmand Jensen, Sales Engineer Robert Jensen and Machine Technician Kenneth Pontoppidan. For more information, do feel free to contact any of the above.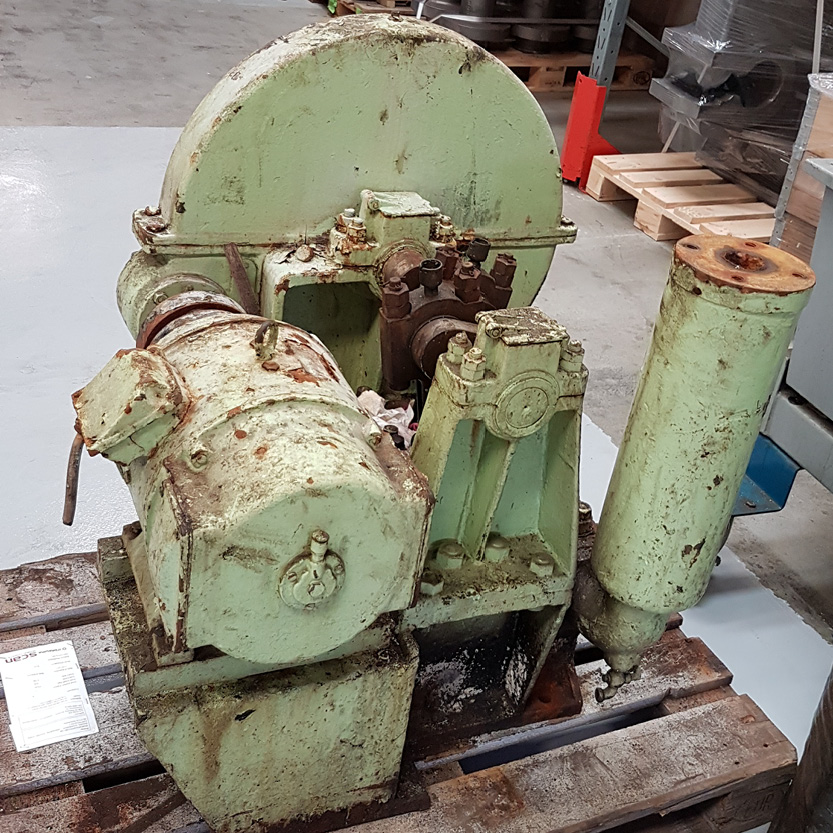 IRON LS pump from 1943 in our workshop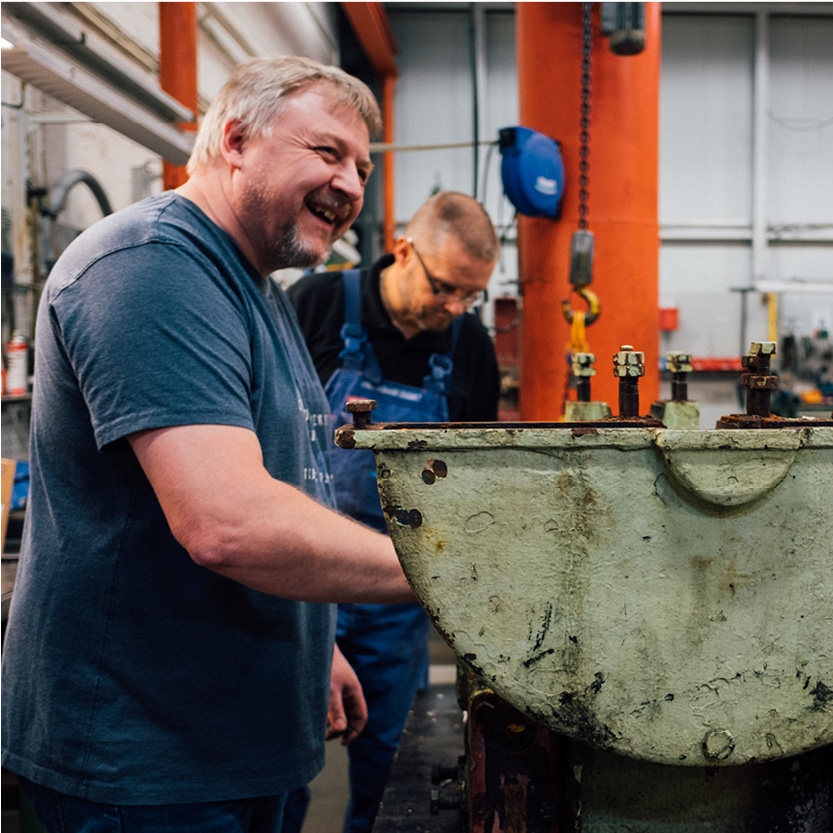 Pump renovation can be fun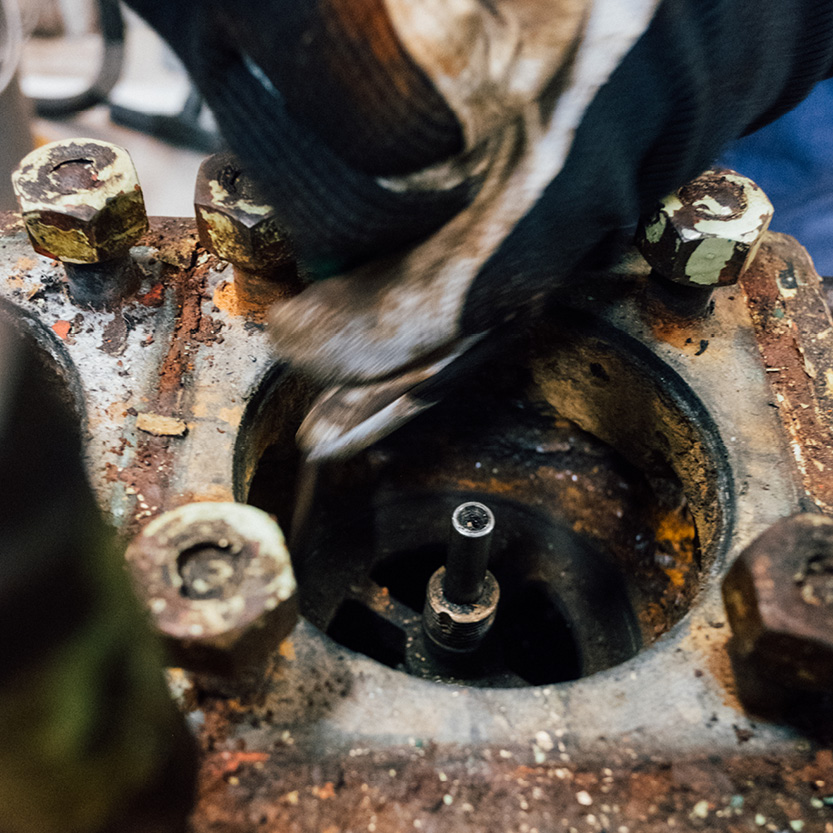 Close-up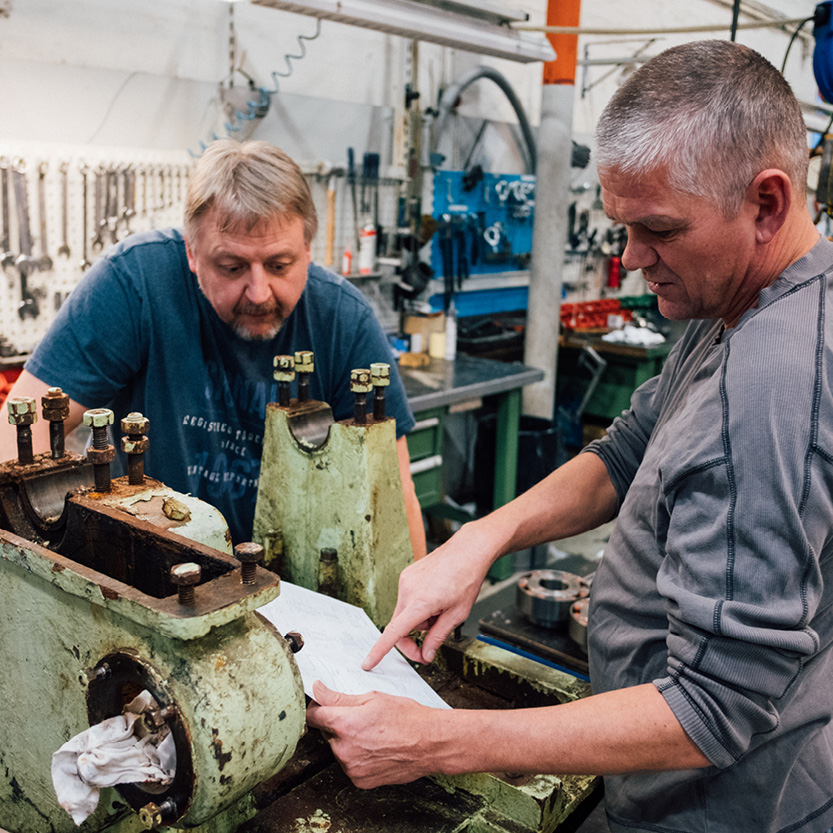 Going through the old drawings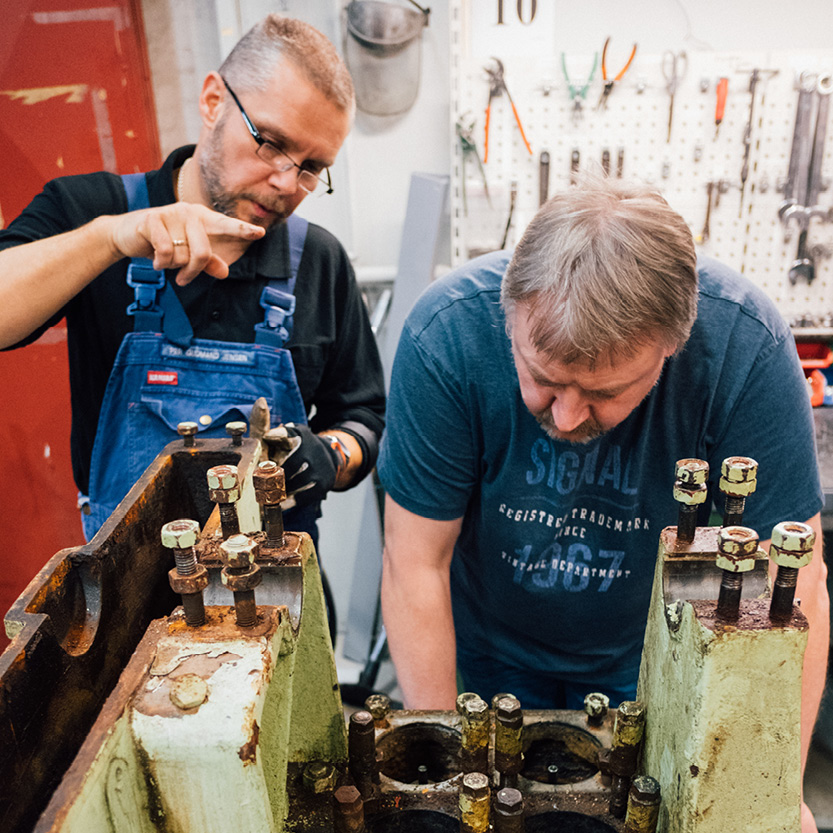 How to go about it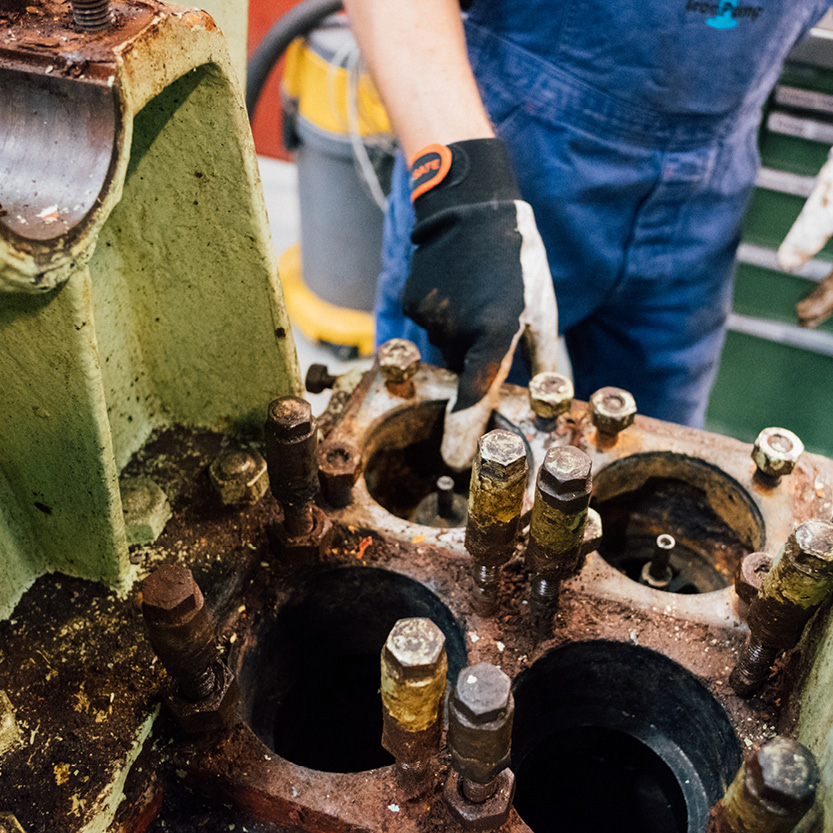 Close-up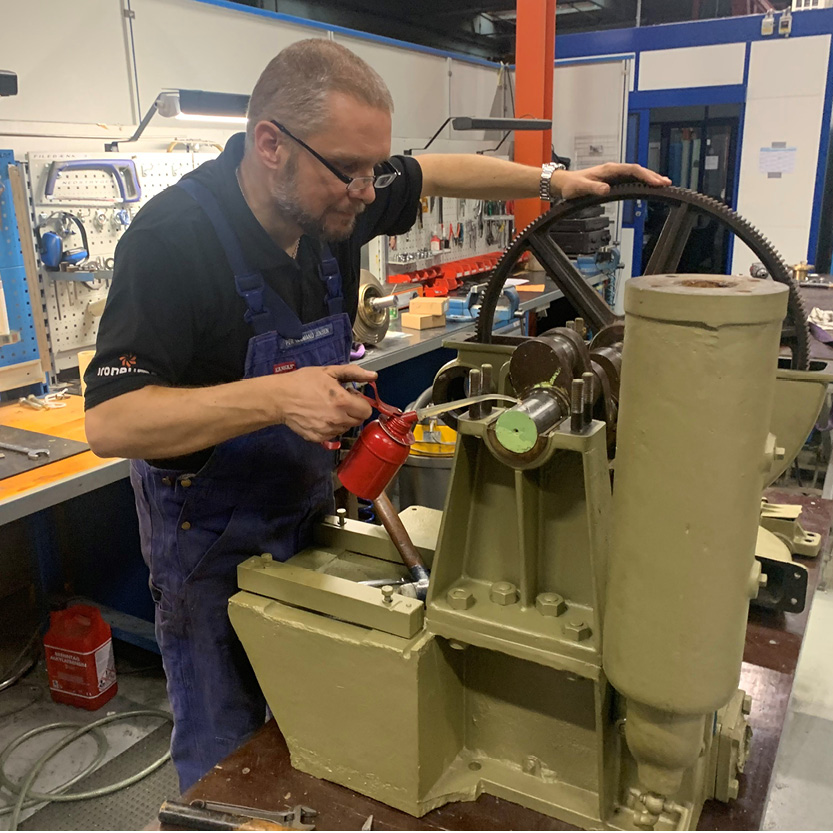 Renovation status as of March 2020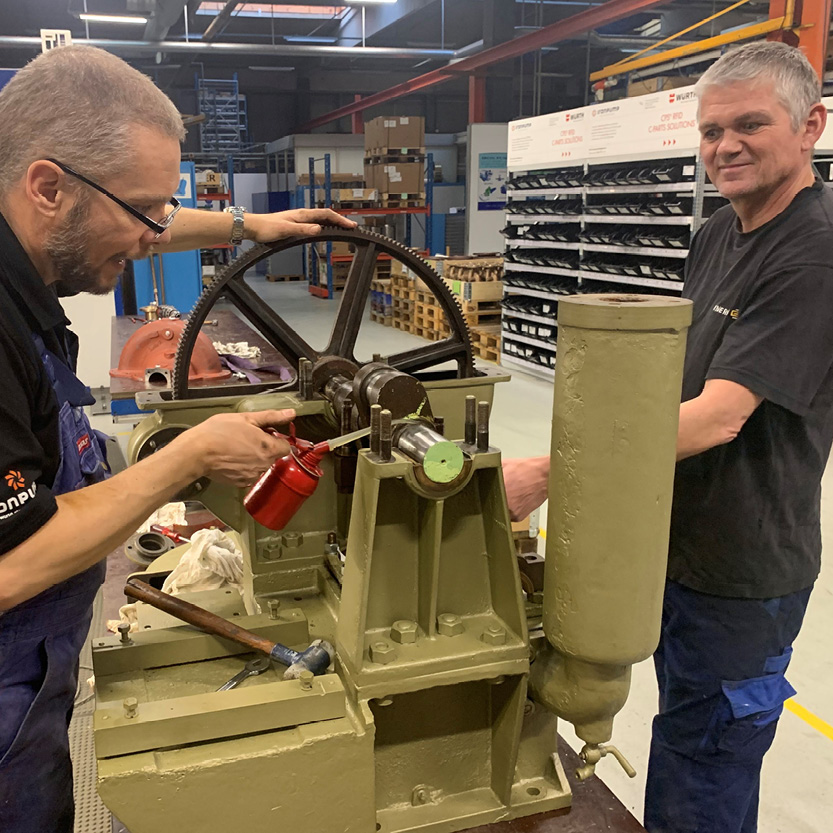 Satisfactory progress - March 2020