Major overhaul of 4 QHGV 400-350/500 for district heating at HOFOR Amagerværket in Copenhagen.
Originally sold to FLYGT Pumps in 1985, the pumps are now updated with shafts, mechanical shaft seals and new bearing constructions for which the pumps are re-machined. In 2010-11, we carried out a similar overhaul on eight larger district heating pumps for the same customer. After this modification, the pumps are ready for another 35 years of operation.
Read our Service Policy and contact Service Manager Per Gudmand Jensen here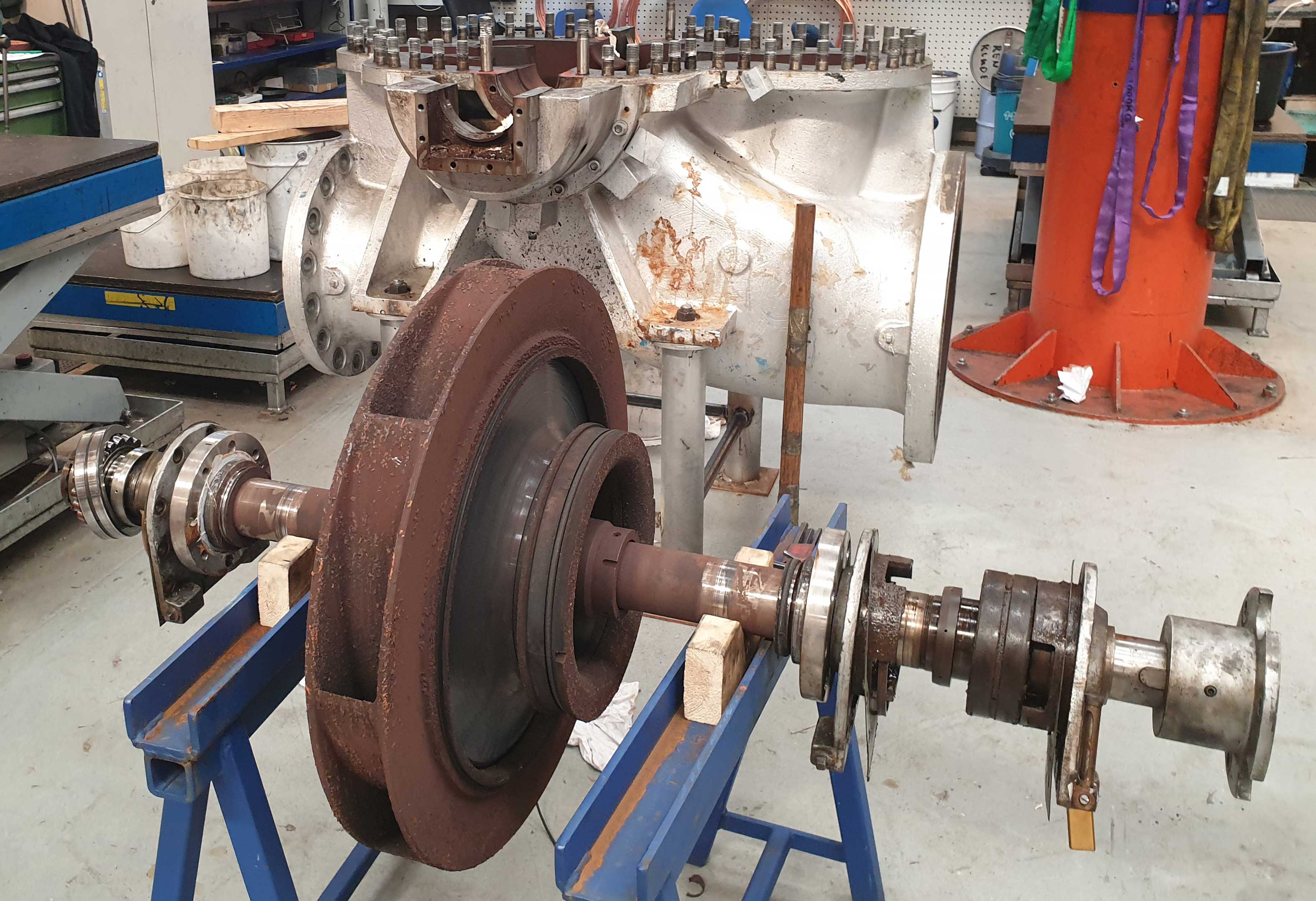 District heating pump in IRON work shop.