World Class Water Pumps
Pump solutions for the large ships on the world's oceans are in focus at IRON Pump in Søborg. The vast majority of the company's production of quality pumps and components – close to 90 percent – are exported to the marine industry in more than 70 countries through an international network of agents.

"Our many years of experience and solid professionalism have made us one of the world's preferred partners for moving water. We supply both standard products and products adapted to our customers' special needs. All our pumps are constructed to perfection, handmade and thoroughly tested," says CEO Anders Frimodt-Møller.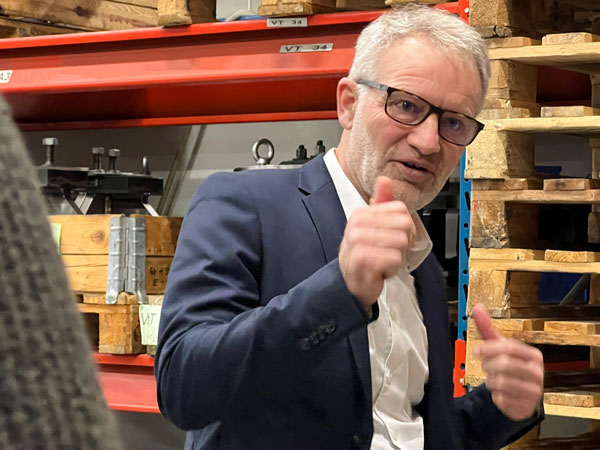 AFM-.jpg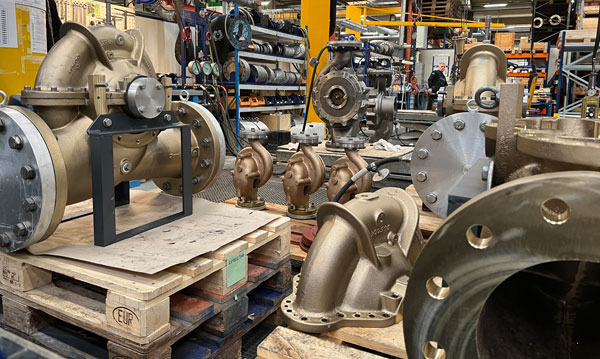 Pressure-test.jpeg
omstillingsparathed.jpg
High Quality
Quality lasts longer, and it is not unusual for a pump from IRON Pump to last longer than the ship it was first installed on. "Our aftermarket is huge because the quality of the product from its birth is high. We often service pumps we made ourselves 25 years ago. This is not normal in the industry. But it means that the customers – and the pumps they have bought from us – return for periodic servicing again and again." Therefore, it is also natural for IRON Pump to engage in the recycling trend that is emerging in the marine industry.

"It will become more common to take in old products, renovate them and renovate them as new and use them again to save materials. At IRON Pump, we use a lot of copper, which works extremely well in salt water, but the extraction of copper has a large CO2 footprint, so either we have to figure out how to recycle it or use some other materials. This is one of our concerns," says Anders Frimodt-Møller.
---
» Copper has a large footprint.
This is one of our concerns«

CEO, Anders Frimodt-Møller


Efficient and energy-efficient products
IRON Pump is growing and has set its course for a world that demands efficient and energy-efficient products and solutions.
"We are ready to solve this task in collaboration with our suppliers and customers. We are curious and we like to think in alternative solutions. To maintain our strong position, we will strengthen our ability to look even further into the horizon. We will focus on digitalization, develop new product programs and seek out exciting collaborative relationships so that together we can create even more world-class quality products for both water and land."
Ellehammer's fire pump
In 2017, IRON Pump took over the Danish engineering company Ellehammer, which is named after J.C.H. Ellehammer (1871-1946), probably Denmark's most famous inventor ever.
Ellehammer obtained more than 400 patents and invented a number of mechanical devices – for example, the boats for Tivoli and the Elleham motorcycle. He was also among the pioneers of motorised aviation when he took off in 1906 in his own Ellehammer Semi-biplane.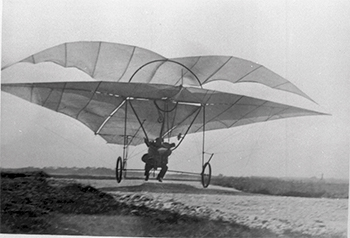 Ellehammer_Powered_Flight.jpg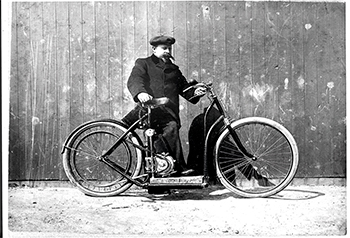 Elleham_Motorcycle.jpg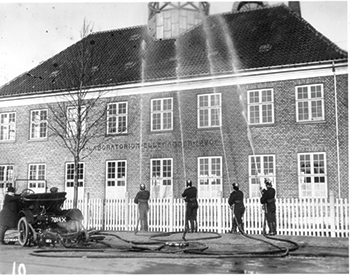 Ellehammer_Fire_Pump.jpg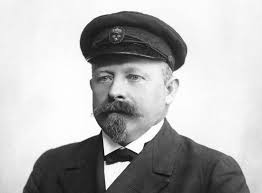 JCHEllehammer.jpeg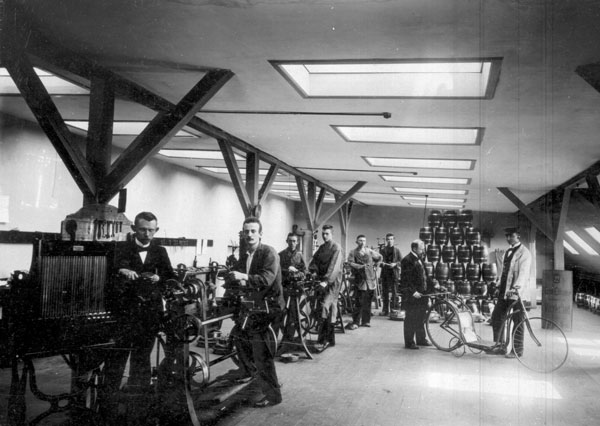 Ellehammer-workshop.jpeg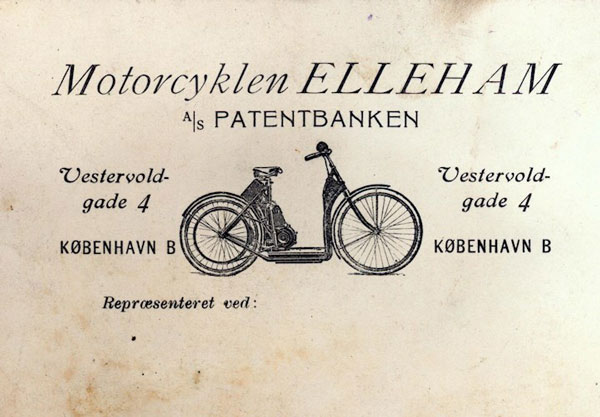 Patent_Elleham.jpeg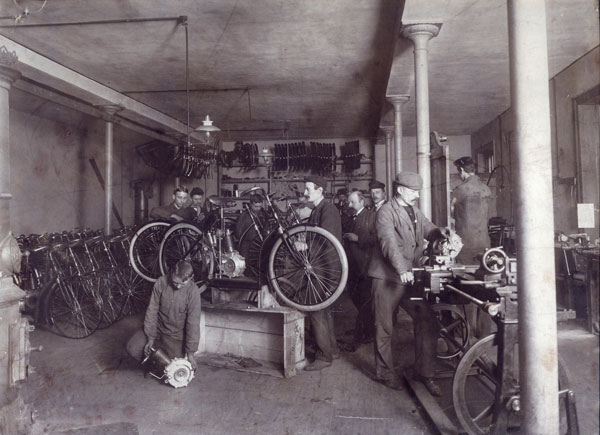 Vaerksted_motorcykelfabrikation.jpeg
His groundbreaking firefighting pumping equipment became the core product of the Ellehammer company, and today the Ellehammer brand lives on at IRON Pump as a highly specialised supplier of fire systems for oil production vessels or Floating Production Storage and Offloading (FPSO).
"We were Ellehammer's biggest supplier and wanted to make those installations ourselves. But this is an extremely cyclical area. When the price of oil is high, it is very popular, and when the price of oil is low, we have few customers. But it's very exciting, and there's incredible know-how involved. It's not just anyone who shows up that can produce such an installation! Just recently, we supplied the first three giant Ellehammer plants " says Anders Frimodt-Møller.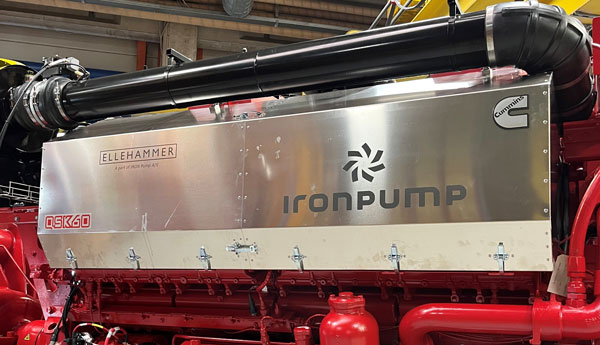 FF-made-by.jpeg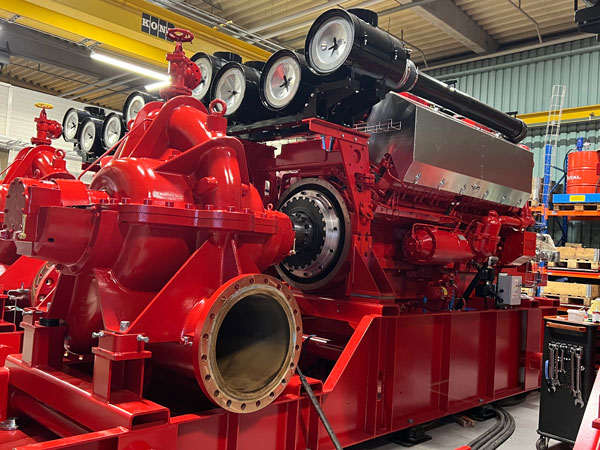 FF-2023-1.jpeg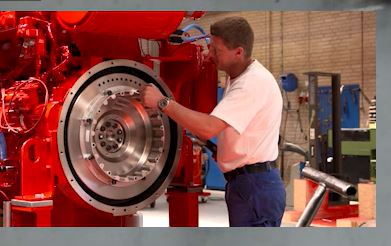 BBF_2.JPG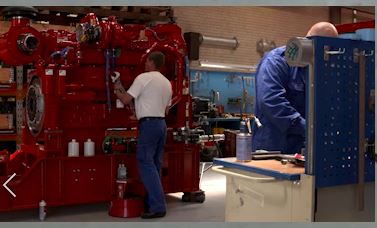 BBF_3.JPG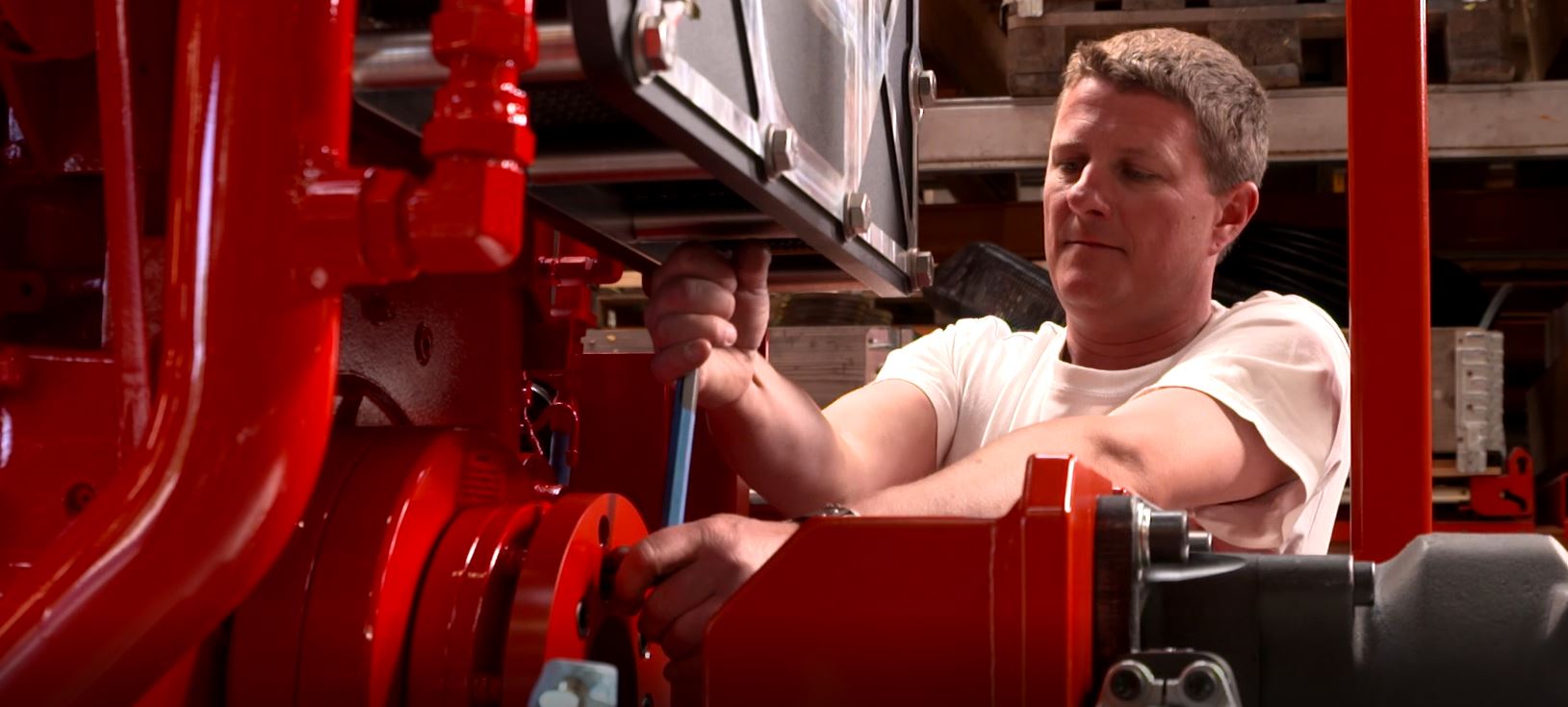 Bo_Frederiksen.JPG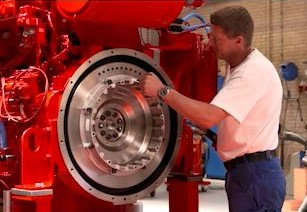 Bo_Frederiksen_Brandanlæg.jpg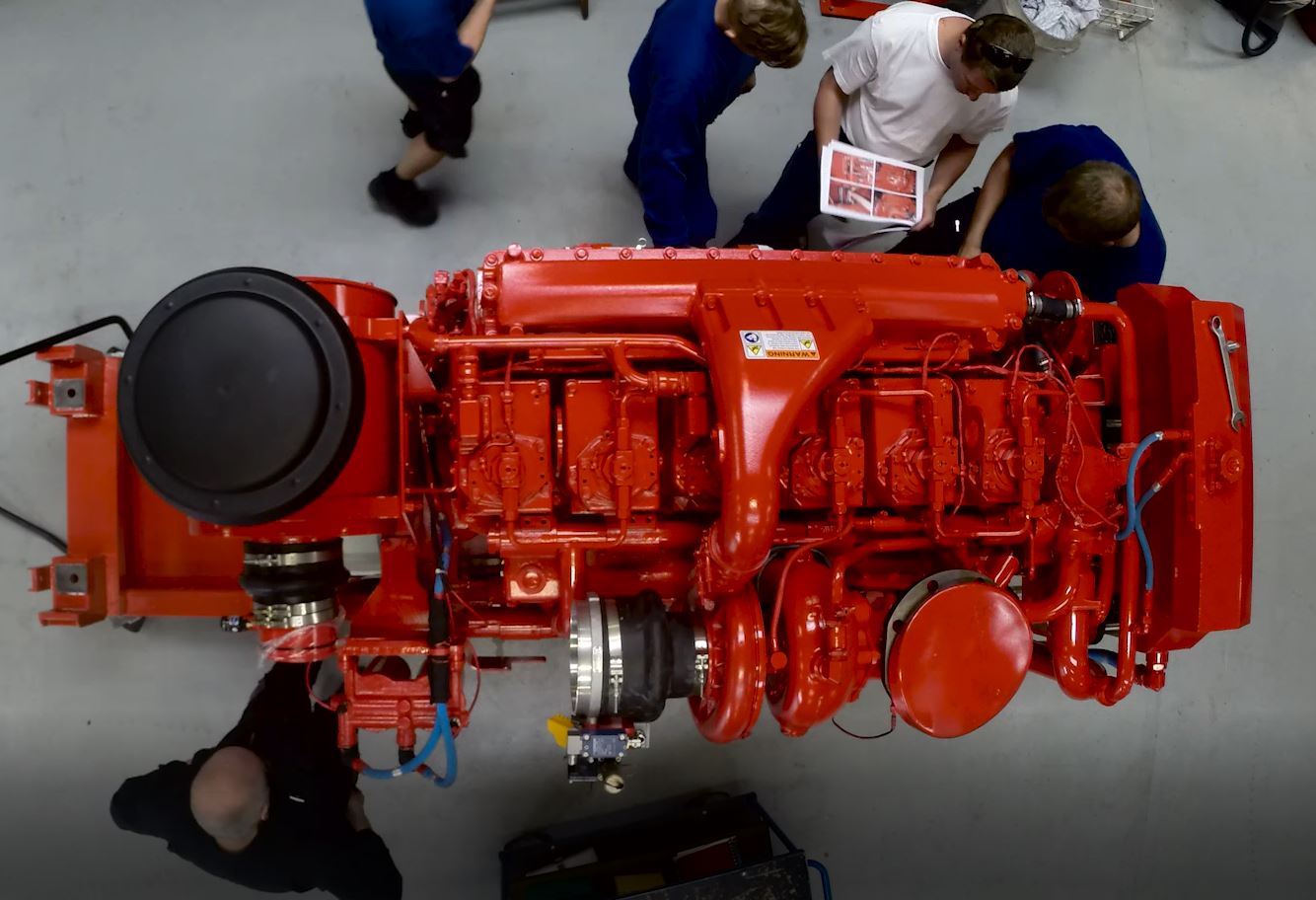 Assembly.JPG
Close relationship with customers
Expertise and professional perfection also characterise IRON Pump when the company delivers its pump solutions for scrubbers, anti-heeling, ballast and other systems.
This has been the case since IRON Pump in 1912 developed and patented a blade pump that was installed in MS Selandia. At its launch at Burmeister & Wain on Refshaleøen MS Selandia was the world's largest ocean-going diesel-powered ship.
"No ships leave the quay until we are sure that the pump is correctly installed and ready for use. We are proud of our craft, and we are passionate about our profession. It is quite natural for us to consider what is best for our customers. We put together the best team of experts and through a close and personal dialogue we produce and deliver the best solutions for the job at hand. With the green transition under way, we must not only focus on developing new, energy-efficient products – we must also be close to our customers and guide them on how to use our products in the best possible way."
---
» No ships leave the quay until we are sure that the pump is correctly installed and ready for use. We are proud of our craft, and we are passionate about our profession.«
---
NEED MORE INFORMATION?
Follow us: Linkedin | Youtube |