Autumn 2019 IRON Pump secured a new order for an FPSO being built in Nigeria.
This project is the second Ellehammer fire pump system to be manufactured and tested at IRON Pump facilities after the acquisition of Ellehammer in 2017.

Merging two business and implementing a new product line creates challenges. In our case, the fire water pump package required more space and new test facilities needed to be built. With the transfer of knowledge, which was brought to IRON with the skilled Ellehammer staff, this project was succesfully completed and our first engine-driven Fire Water Pump, 100% manufactured and tested at IRON, was delivered to a Norwegian customer in 2018. This system was supplied for onshore purposes and manufactured, tested and delivered within a period on 26 weeks from signed order.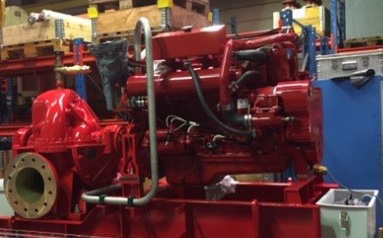 Ellehammer fire water pump in the make at IRON Pump, Denmark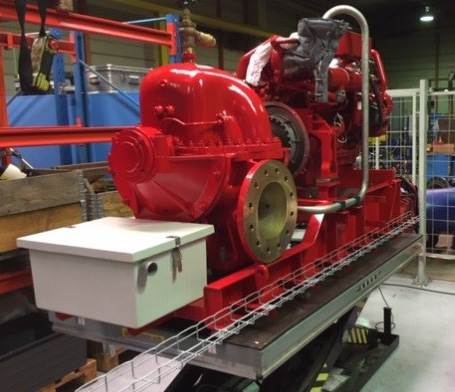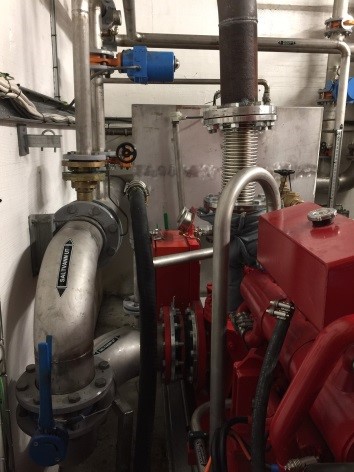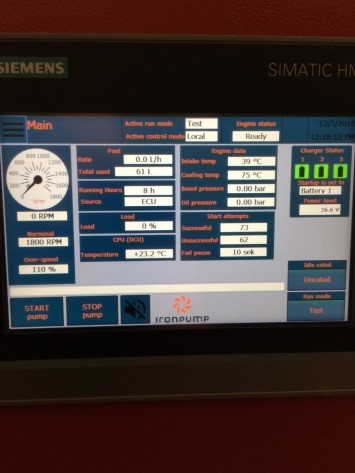 Images from on-site commissioning in Norway
System specifications Norway:
Land based system, directly-driven pump and hydraulically-driven foam-pump
Capacity: 270 m3/h @90 mLC
Foam-pump: 6 m3/h @105 mLC
FAT test carried out. Start-up by buyer
System specifications Nigeria:
Emergency fire pump for Offshore
Diesel-hydraulic system
Capacity: 80 m3/h @100 mLC
ABS Class
Expected delivery: April 2020
FAT test carried out. Start-up by buyer
CONTACT SALES FOR MORE INFORMATION