Excellent and fast work saves consumers' money
Close cooperation between IRON Pump and Electrocare, contractors of CTR's pump operation saves substantial time and money.
Electrocare, who is oversees CTRs pump maintenance receives an IRON centrifugal pump for maintenance in their workshop. The pump has damaged impellers due to lack of fixation (loosened impeller nut).
CTR has a back-up pump in storage and Electorcare reaches out to IRON for confirmation that it can be used as a replacement. It turns out the pump from storage cannot be replaced 1:1 as this pump has a larger internal bore with impellers with a different capacity and a different flange standard. Furthermore, the back-up pump had counterclockwise rotation (CCW) and the existing pump had clock wise (CW).


---
» We owe a big thank you to all parties involved. Together, we managed to locate this extensive error and fix it much faster than expected.
Our worst case-scenario was a downtime of up to eight months however, with this this excellent cooperation, it was brought down to no less than 24 days
– a super effort! « - Daniel Casper Meilbøg, CTR
---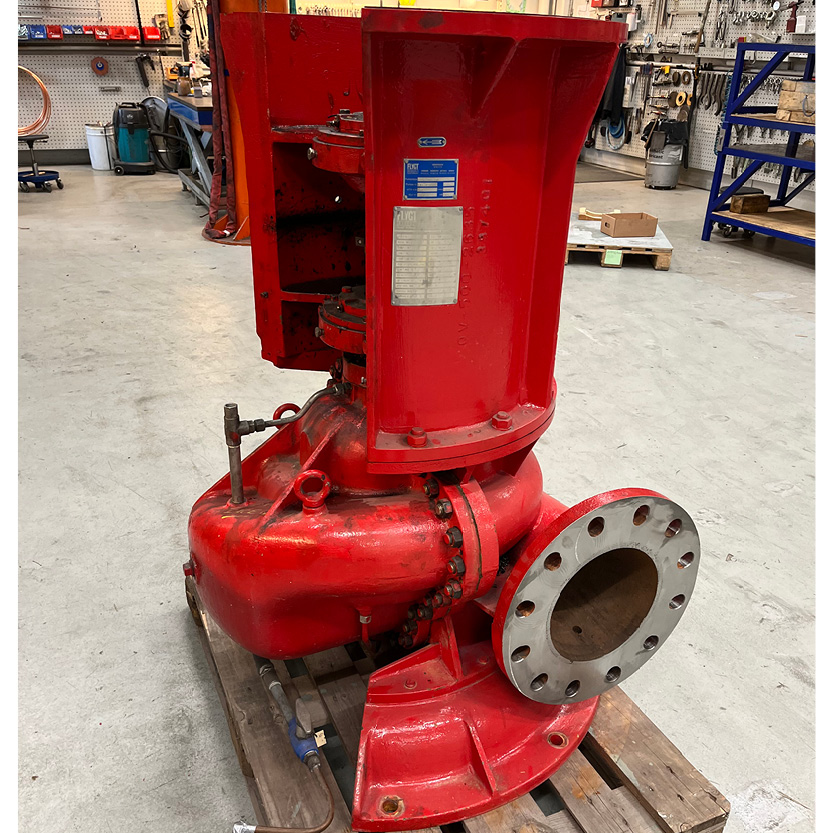 The CTR back-up pump in IRON workshop ready for upgrade.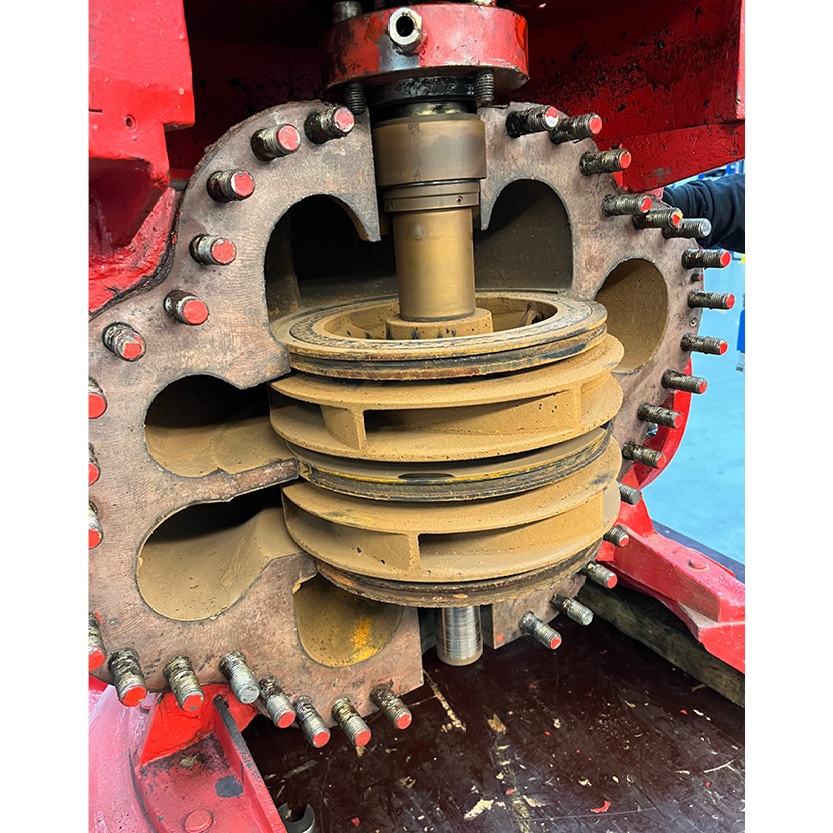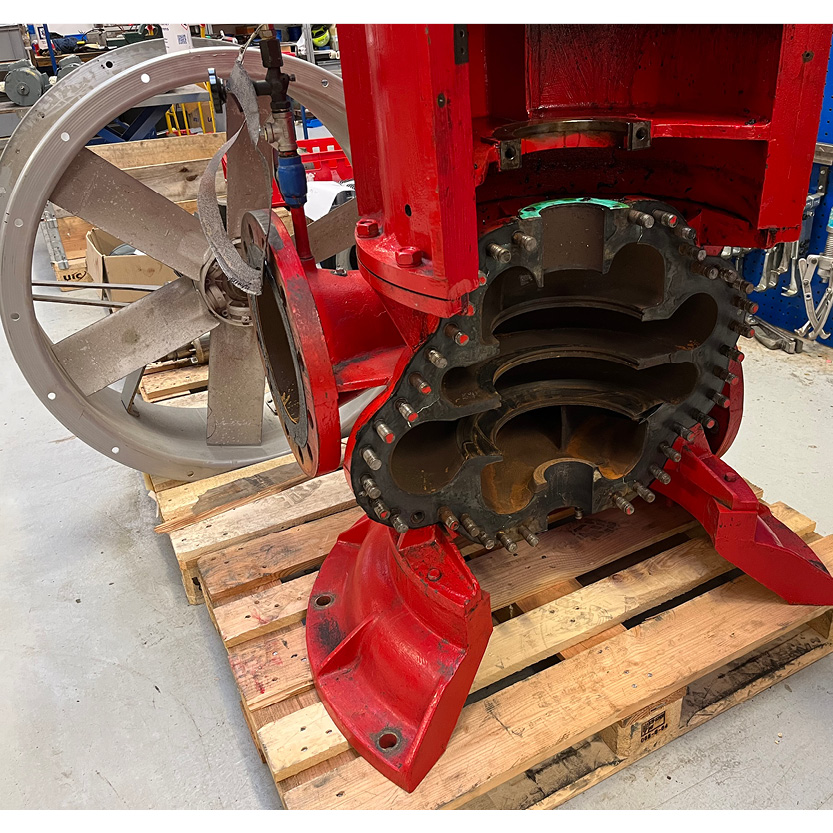 Consequently, the back-up pump is taken into IRON workshop where the work begins. The pump housing needs machining and special sealing rings must be manufactured. The pump is upgraded from 16 til 25 bar flange version, and the pump casing is turned to the original CCW settings.
Due to time constraints, the pump was fitted with the original impellers re-installed in the heating station. Subsequently, new impellers have been manufactured and installed in the pump. This way, CTR was quickly back to normal pump operation.
---
» This is excellent! Super job – thank you! You just saved the consumers a substantial amount of money « - Kamma Eilschou Holm, CEO CTR
ABOUT CTR
In the Greater Copenhagen Area five municipalities have joined forces to implement and operate a common district heating system. In 1984 the municipalities of Frederiksberg, Gentofte, Gladsaxe, Copenhagen and Taarnby formed the Metropolitan Copenhagen Heating Transmission company - known as CTR.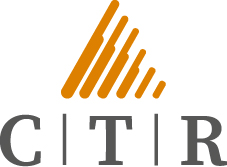 NEED MORE INFORMATION?
Follow us: Linkedin | Youtube | or
Contact Service Manager Per Gudmand Jensen for more information.