Replacement of anti-heeling pump
2019, IRON Pump was approached by Marine Technical Supply company, ITS (UK) Ltd.
ITS (UK) Ltd had been given the task to source a possible replacement of anti-heeling pump that allegedly was obsolete in the market.
As IRON Pump is globally recognized for our anti-heeling pump program, ITS UK Ltd contacted IRON Pump´s head office in Copenhagen, to seek a solution for replacing this highly special pump unit that also had become costly to maintain.
IRON's pumps were proposed above other competitor solutions, based on our price, reputation of IRON Pumps within the market and willingness to go the extra distance to solve the problems associated with retrofitting equipment onboard a ship.
Retrofitting always calls for creativity in order to match the performance and get as close to a "plug-and-play" solution as possible. And at the same time present a cost-effective solution to the owner. The pump to be replaced was performing 600 m3/h at a pressure of 10 mlc. by a 60 Hz installation. The build in measurement was DN 300 and a total distance between flanges of 1080 mm. By analysing the installation conditions, size and weight, a solution came into mind.

As IRON Pump is well known for making customer specific solutions, it was easy for our design team to make a minor modification to the suction casings of our latest design, the QTE model, only by making minor change to one casting pattern.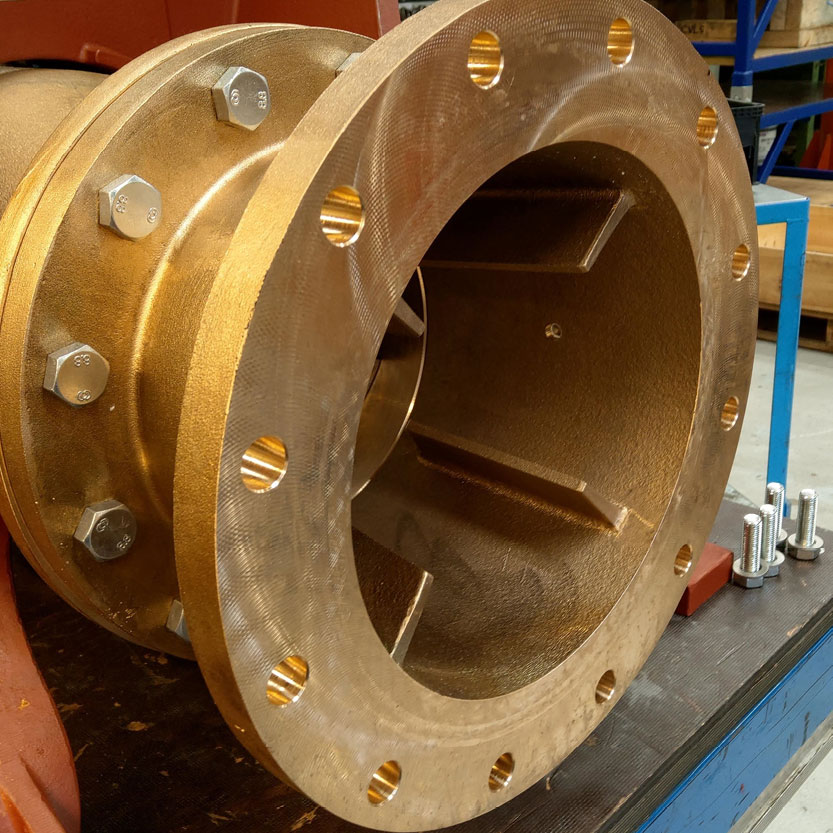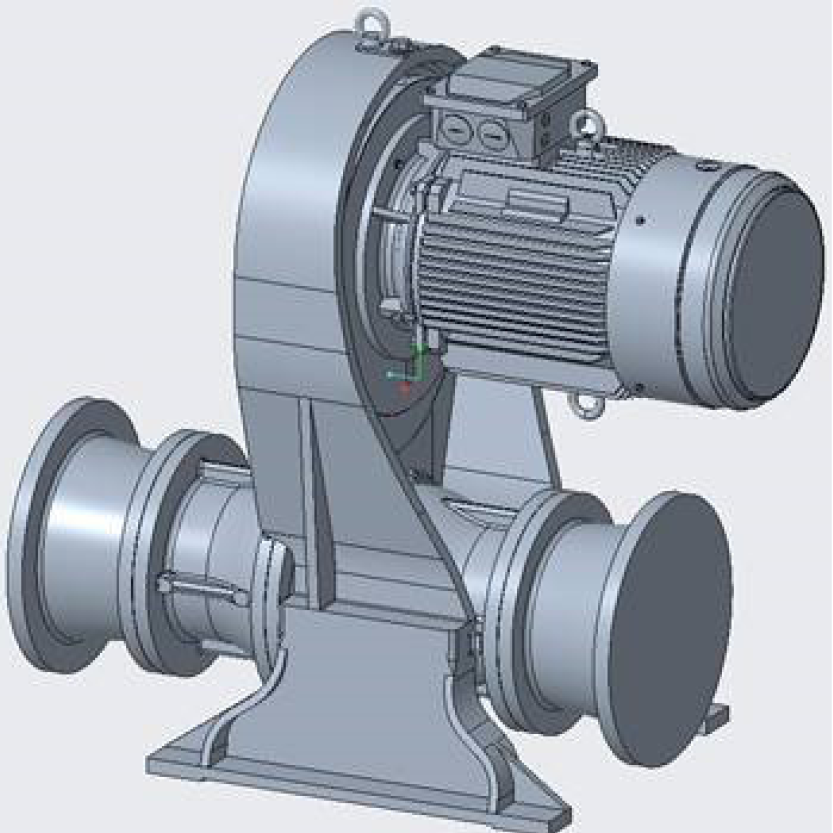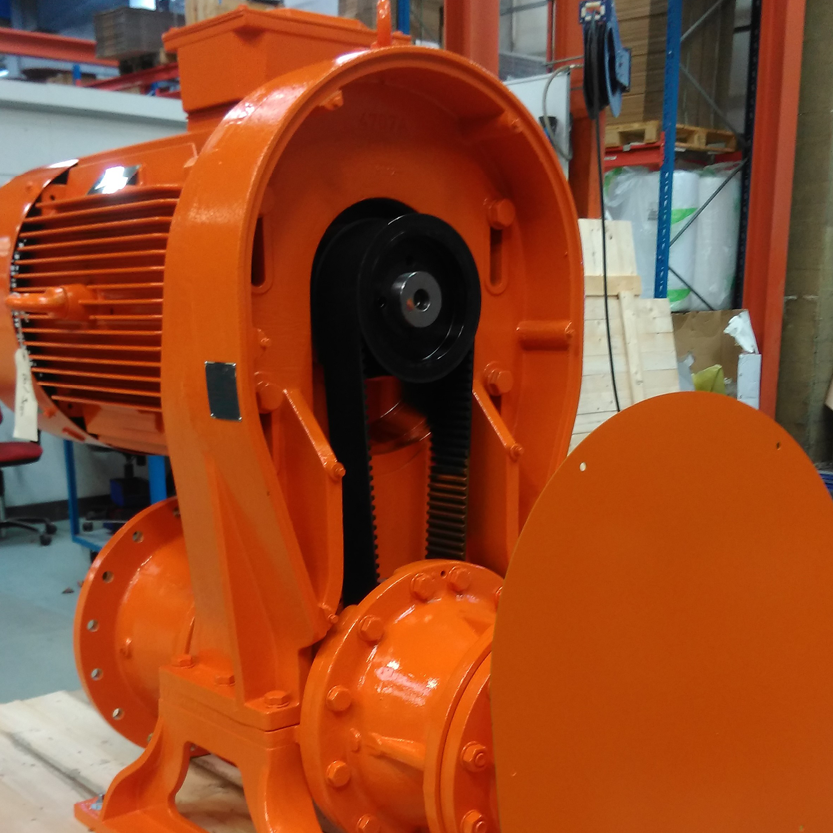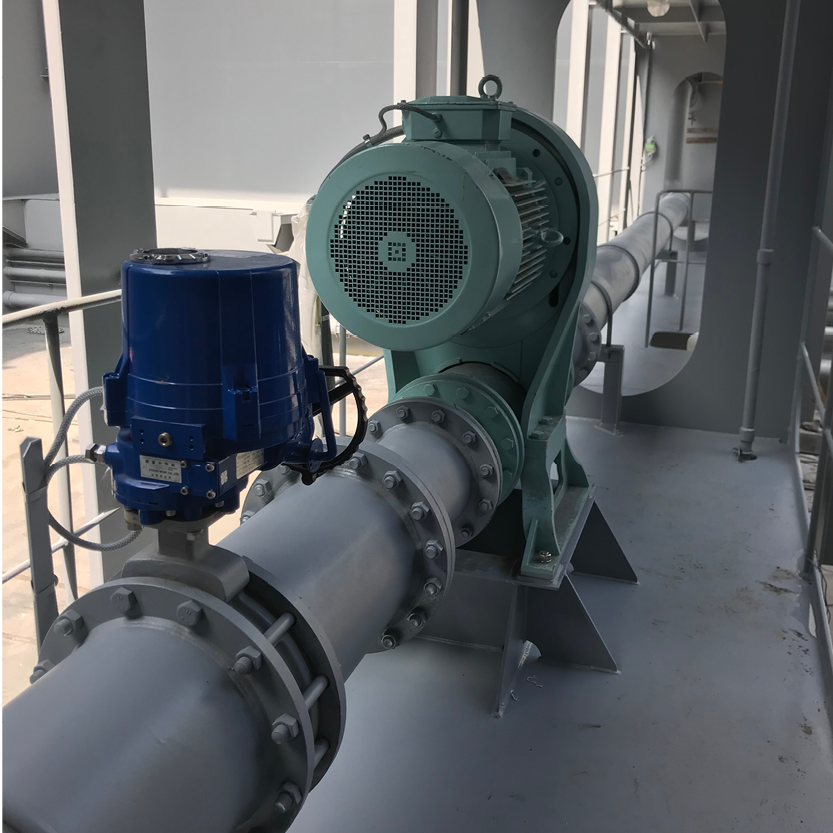 The QTE model is the only design on the market that has the suction casing feature, that offers two advantages at the same time. First it allows service of the pump without lifting it from its bed. Secondly it is fitted with guide vanes inside, in order to prevent turbulent flow at the inlet of the impellers, that results in reduced efficiency and can lead to cavitation.
The first order was received mid July 2020, due for dispatch beginning of October. This gave us approx. 12 weeks to realize the change of casting pattern, over the summer holiday season. Obtain the new casted parts, machine, fit, test and certify the pump to Lloyds Register of Shipping.
As everybody involved was very excited about the opportunity to deliver this pump model to MAERSK, special measures were taken all around in order to meet the customers delivery expectations. Despite the very ambitious time schedule, the shipment went on time.
Now a year after, six pumps have been delivered to vessels of the MAERSK NAIROBI Class. After this, another project of retrofitting anti-heeling pumps on an entire series of MAERSK ships has been realized. Stay tuned for an update in our next newsletter!
Contact Technical Area Sales Manager Ebbe Hecht-Hansen for more information.